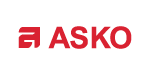 ASKO | Cooking Demonstration
The Experience
If you are unsure about which brand to select for your new build, or your next renovation project, Stocks Designer Appliances & Bathrooms' cooking demonstrations are for you. Combining tasty food with demonstrations of the range of cooking products offered by the brand, you are sure to come away feeling educated, informed and probably full!
ASKO Demonstrations
Janelle and Wendy are our fantastic demontrators from ASKO. Both home economists with years of experience, they will be able to show you the latest innovations in ASKO cooking appliances. They will cover gas and induction cooktops, pyrolytic ovens and both steam and combi-steam cooking.
About the Brand
The combination of everyday functionality, environmental concern and clean lines is the principal hallmark of Scandinavian design – and that of ASKO. The fundamental idea is that our products should improve people's quality of life.
To distinguish ourselves in a market of cluttered, complex and voluptuous designs, we aim for a soft, minimalist approach based on the principle of quiet being the new loud. The key elements of Scandinavian design – understated elegance, high-quality craftsmanship and natural materials – are reflected in ASKO's design language.