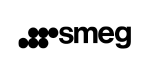 Smeg Dolce Stil Novo | Cooking Demonstration – DECEMBER 2020
Precision meets passion in the modern kitchen with Smeg's architecturally designed Dolce Stil Novo collection. Delivering a best-in class cooking experience, the collection was created with technological innovation and craftsmanship at its core.
Effortlessly integrating Smeg's signature Italian flair with its leading kitchen technology, Dolce Stil Novo allows you to achieve any culinary creation in style and with ease. User experience is enhanced while home entertaining is taken to restaurant-quality perfection.
Dolce Stil Novo, meaning 'Sweet New Style', features minimalist styling in black eclipse glass and refined copper or stainless-steel detailing to create a timeless, elegant aesthetic. The look is one of uninterrupted lines, precision and undeniable quality, allowing you to bring to life any culinary masterpiece. Drawing inspiration from a 13th century Italian love poetry movement, the collection sets a new standard for form and function in the modern home kitchen.
A new expression of genius in both technology and design, Dolce Stil Novo delivers Smeg's most comprehensive range of appliances – each with design aesthetic in complete alignment with one another. Dolce Stil Novo comprises 60cm Thermoseal and Thermoseal Plus ovens; 45cm combi steam and speed compact ovens; 45cm blast chiller, wine cellar, coffee machine with complementary sommelier, vacuum, warming and storage drawers; blade flame gas, induction and combi fuel cooktops; and an under bench wine cellar.