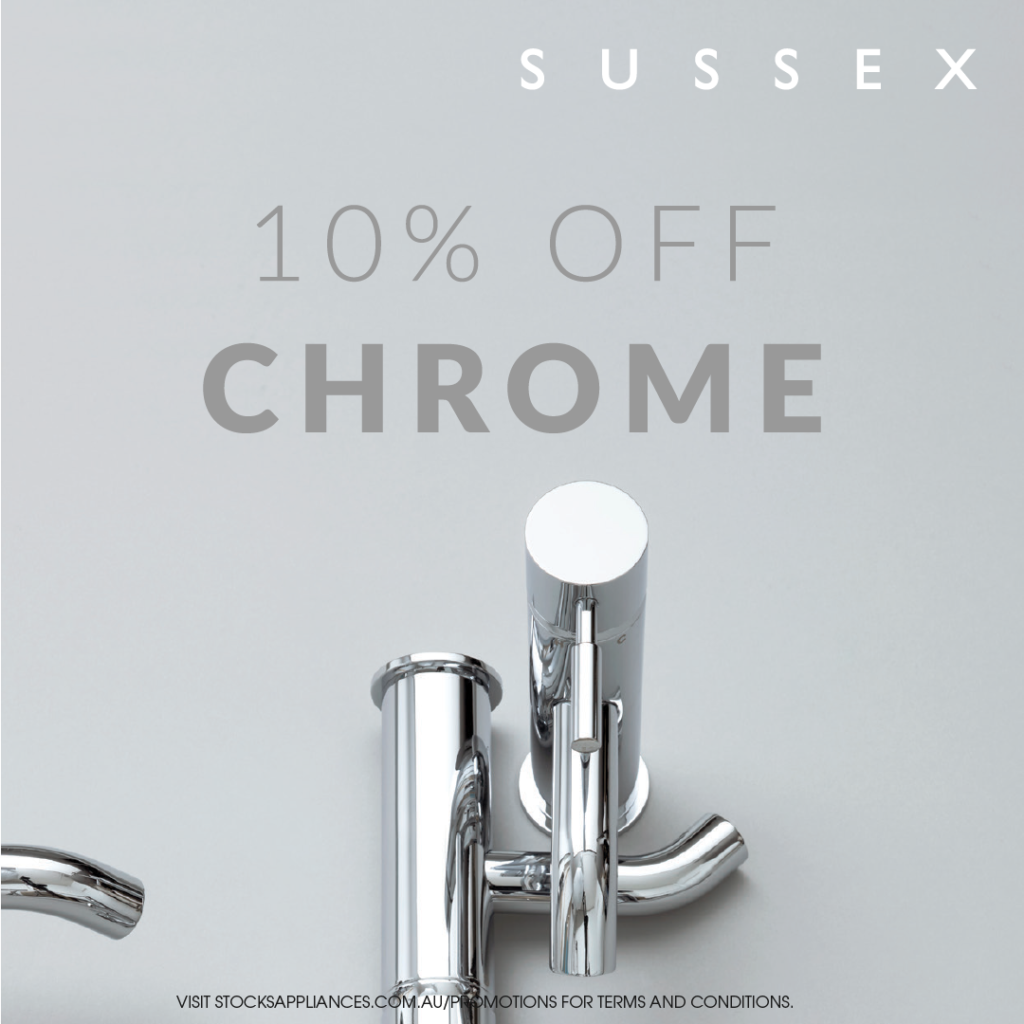 Save 10% on Chrome Tapware
Offer valid until 1 June 2020
· All custom orders or non-stock items are non-returnable.
· All special finishes are non-returnable.
· Cancellations or alterations to the order will not be accepted from the day the order is placed.
In the event that a custom made or custom finish item is cancelled prior to dispatch then a 100% Fee of the quoted price will be charged.
Stocks Designer Appliances & Bathrooms does not take any responsibility for errors and omissions. Refer to the supplier website for official terms and conditions of this promotion.