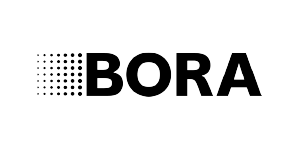 BORA | Cooking Demonstration [May-2021]
Experience the benefits of BORA by attending our BORA product demonstrations, which are both informative and enjoyable.
Our product expert will demonstrate the advantages of BORA, by preparing delicious food samples live on the BORA system while all your questions are answered. We look forward to sharing this unique cooking experience with you.
The Experience
If you are unsure about which brand to select for your new build, or your next renovation project, Stocks Designer Appliances & Bathrooms' cooking demonstrations are for you. Combining tasty food with demonstrations of the range of cooking products offered by the brand, you are sure to come away feeling educated, informed and probably full!
---
PLEASE NOTE:
Demonstrators are usually unable to accommodate dietary requirements as demonstrations follow a set menu. If you have a particular need, please let us know.
---
Due to current government regulations surrounding COVID-19, it may be necessary to manage the number of guests to ensure our maximum occupancy and social distancing requirements are maintained. In the event we need to do this, we will contact you prior to the demonstration.
Sold out!